My Top 15 Baby Registry Picks // Momma Alia
The Best Baby Registry Ever: Part 1, Baby Feeding! (Also, a Cute Photo of My Baby)
A bunch of my friends are expecting, and, knowing how much research I did pre-baby, they've asked me what to register for. So I went ahead and compiledThe Best Baby Registry EVER, which I've broken down into a bunch of parts that I'll share over the next several days. And, for people who aren't interested in baby registries but are interested in MY baby, I'll include a photo of Emmett every day. See, fun for everyone!
Advertisement - Continue Reading Below
Of course there are a million versions of everything to consider, but I don't have the space to weigh every option, so I'm just going to tell you what's best. (In my not-so-humble opinion.)
To kick off everything, welcome toPART 1: Baby Feeding!
NURSING PILLOWThere are two camps when it comes to nursing pillows, the vs. . The latter had two strikes against it when I started my research: a stupid name that was also stupidly spelled. I put the Boppy on my registry—along with an —but since My Brest Friend fans are so passionate about the pillow, I decided to borrow one of those, too. I gave it back almost immediately. Our rocking chair is pretty narrow and the My Brest Friend felt really wide and cumbersome. Plus, it has a Velcro fastener, and the sound of un-hooking Velcro always woke up my baby. The Boppy gets bonus points because it's good for tummy time, too!
BREAST PUMPI went with pretty much the fanciest pump out there, the . Yes, nursing is lovely and natural and joyous. (At its best—but not always.) But pumping is none of those things, ever. You want something that's going to get the job done as quickly as possible. For me, this was it. If you're going to have only one kid, I'd actually recommend renting a pump from this hospital. I know the sounds gross, but milk doesn't go inside the machine and they give you brand new parts for the outside, so it's totally sanitary. You'll spend about the same but a hospital pump is industrial strength, so it's even more efficient.
PUMP "BRA"Pumping is not a hands-free experience. If you don't have a "bra," you have to hold the little cup things in place for 10 or so minutes. SUCH a waste of time—especially if you go back to work and have to pump three or four times a day. (Seriously, who has an hour to spare from their workday?) I used , which is pretty back-to-basics, but you don't need anything fancy. I actually cut off the halter strap; the Velcro part alone held everything in place—for the entire 10 or so months I pumped. People might see this on your registry and say, "Just cut holes in the front of an old sports bra!" I say, don't do that. Yes, this will save you , but it's a LOT more cumbersome to take on and off. Especially in the office!
Advertisement - Continue Reading Below
LANSINOH SOOTHIESNot to be confused with , the are absolutely essential when you start nursing. The keep your boobs cool an moist and provide SO much more pain relief than creams alone. I don't know what makes them so wonderful, but you're going to need to trust me on this one. (After a few weeks, once you're less sensitive, you can switch to .)
BOTTLESPlastic kind of skeeves me out, so the entire time Emmett was bottle-feeding, we used glass. There aren't a ton of glass bottles; I picked the Dr. Brown's, which have "natural flow" parts that allegedly reduce colic, spit-up, and gas. This could all be a crock, but it gave me peace of mind, which was precious those first few weeks. You'll need for the beginning, for later, plus, a . (The bottles come with some itty-bitty brushes to clean the skinny parts!) If it makes you feel better, you can buy for your glass bottles, but we never used these, and I think we only broke two bottles, total. (Both times were when the bottles were dropped in the sink. Emmett never broke one.) Also, we never put the bottle parts in the dishwasher (it says you can, but I never put plastic in the dishwasher) so we needed a bottle drying rack. We used , which is pretty stinking cute.
PUMPING EXTRASYou can't pump into glass bottles because they're just too heavy, so you'll need some . I bought a bunch by Medela because I knew they'd work with my pump. When I had enough milk to freeze, I used these . (It's a long story, but the way the Medela ones are designed didn't work for me.) I'd also recommend getting , otherwise you'll spend your baby's entire babyhood washing pump parts.
BURP CLOTHSI "test drove" approximately 2,523 styles of burp cloth, and the were by far my favorite. They're not cheap, but a snap in the back turns them into smock-like bibs, so Emmett's still using his. Totally worth the splurge. (Aden + Anais has a similarly designed, slightly less expensive line at Target, but in my experience, the stuff wore down more quickly.)
FORMULA DISPENSERIf you plan to supplement with formula and want to feed your kid on the go, a formula dispenser lets you divvy up enough for several bottles so you're not measuring powder on the go, which I imagine would get messy. I never used one of these but several of my mom friends swore by them. Here's a .
For those of you who aren't interested in baby registries, here's a photo of Emmett playing the piano in Florida. Thanks for bearing with me!
Video: BIGGEST BABY SHOWER GIFT UNBOXING!!!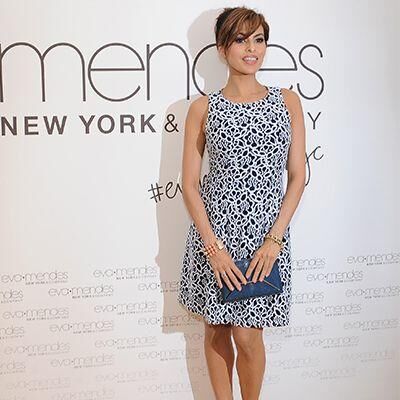 The Best Baby Registry Ever: Part 1, Baby Feeding (Also, a Cute Photo of My Baby) images
2019 year - The Best Baby Registry Ever: Part 1, Baby Feeding (Also, a Cute Photo of My Baby) pictures
The Best Baby Registry Ever: Part 1, Baby Feeding (Also, a Cute Photo of My Baby) forecast photo
The Best Baby Registry Ever: Part 1, Baby Feeding (Also, a Cute Photo of My Baby) images
The Best Baby Registry Ever: Part 1, Baby Feeding (Also, a Cute Photo of My Baby) new picture
photo The Best Baby Registry Ever: Part 1, Baby Feeding (Also, a Cute Photo of My Baby)
Watch The Best Baby Registry Ever: Part 1, Baby Feeding (Also, a Cute Photo of My Baby) video
Communication on this topic: The Best Baby Registry Ever: Part 1, , the-best-baby-registry-ever-part-1/ , the-best-baby-registry-ever-part-1/
Related News
World milk day milk benefits advantage of milk in hindi
How to Distress Wood
How to Decoupage a Bowl with Lace
Why you should think twice about dating someone who uses a selfie as their profile picture
What is Stomach Cancer in Hindi
6 Ways to Prevent Dry Skin
Who to Tell About Your HIV Diagnosis
Pumpkin Bread
When Muscle Morphs into Fat
How to Write a Paragraph
Date: 06.12.2018, 06:15 / Views: 51593
---