How to Find a Mentor- Q & A
How to Find and Keep a Mentor
I have mentored hundreds of young women (yes, hundreds!), and it has been one of the greatest joys of my life. When I agree to mentor someone, I take it very seriously because I know how much of a difference the right encouragement and support can make — in life and in business.
Great mentors are worth their weight in gold, as they can give you access to rare opportunities and game-changing insights. But how do you find and maintain a successful mentor relationship? How do you strike the right balance of courage, ambition, and respect?
I've met too many women who are living in mentorship deserts. Without the privilege of proximity, cultivating relationships just isn't that simple. We must recognize and accept that many of those who are held up as "captains of industry" have been invested in, groomed, and cultivated for success from cradle to grave. And you better believe they surround themselves with great mentors and advisors who can help them grow.
I've come across many men and women who make the argument that we need to excel first and then mentors will follow. But how can you expect someone to excel if she has not been invested in? This is akin to expecting a flower to bloom without water and sunlight.
So, where do women learn how to identify and find positive role models? Sometimes we have to ask for, or even demand, that investment. We need to be lovingly persistent, while remaining conscious and respectful of a potential mentor's time.
7 Tips to Finding and Keeping a Mentor
1. Get Clear:Before you look for a mentor, it's vital to get clear about what you are looking for. Is it knowledge and expertise? Is it motivation and encouragement? Is it access to prestigious opportunities? Or access to higher profile relationships?
There's an important distinction between mentors and sponsors. If you have a big vision (or grand ambition), a coach should also be part of this equation. Mentors advise, sponsors advocate, and coaches provide structured, goal-oriented support.
At Move The Crowd, we facilitate all three facets of engagement in the , because we are clear that budding entrepreneurs and visionaries need all of the above.
The more specific you are about what you're looking for, the greater opportunity you have to attract the right mentor. Moreover, when a mentor asks, "How can I support you?" you'll be ready with a very specific answer. Having a clear vision and set of goals that you're ready to share makes your mentor's job much easier and more rewarding, if she shares your passion and is willing to dive in. A great mentor will also have some ideas of her own.
For example, maybe she's been observing you for some time and is able to see your full potential. Or maybe she sees what you want to accomplish and knows what it's going to take in order for you to be successful. Either way, knowing who and what you're looking for is imperative.
Your clarity also supports expectations on all sides. The mentorship should enhance both of your lives. You get to receive amazing support, and she gets to give back in a meaningful way. Make sure this is a genuine win-win.
2. Be In Proximity:So, where do you find amazing mentors? You want to consistently be in the proximity of an abundance of amazing people. Conferences, formal and informal networking events, trainings, intimate gatherings, and high level retreats can all give you access.
Sometimes you have to financially invest to be in the room. Sometimes you have to be willing to be in a room full of strangers. And sometimes you have to be willing to put yourself out there and be seen. Very often you have to do all three. The best is when you can receive a personal introduction to a mentor from someone he really admires and respects.
If you work for a large corporation, your role models may be in front of you every day. In that case, volunteer for opportunities that will enable you to cultivate relationships while demonstrating your knowledge, talents, and abilities.
If you are an entrepreneur and used to working in isolation (which is very common), make it a point to get out to at least three events each month where you'll meet the type of mentors you'd like to have.
Once you are in proximity, you want to "bring it" in a way that feels authentic, honoring, and inclusive. You are marketing yourself in every interaction, so let your personal brand come through. Treat everyone in the room with the utmost respect, not just because of who's watching, but because it's the right thing to do.
3. Be In Relationship:Be willing to build a relationship first. If the mentor does not know you, she is less likely to want to jump in. Likewise, there is nothing worse than enrolling a mentor and realizing that she is not a match. Take the time to get to know her beyond her title and resume. What are her values? What are her passions and interests? How does she see the world? Why might mentoring you inspire her? What are the things you have in common? What are the interesting differences? Take the time to find out.
4. Lead With Generosity:Even though you are the mentee, don't approach the relationship from a one-sided perspective. If there are ways that you can be of assistance to him, don't hesitate to offer. Don't overpromise, but do demonstrate your willingness to be of service.
5. Follow Up and Follow Through:The most valuable gift you can give a potential mentor is to put his great advice to good use. Be impeccable here. Honor his time and wisdom by following up and following through on every recommendation, introduction, and resource that feels aligned with your need. When he gives time, be present, be punctual, and be prepared. Ask relevant questions that call upon his unique perspective, and be strategic with your requests. Don't bombard him. Choose your most pressing needs that are the best match for his genius or rolodex.
6. Show Gratitude:I can't stress this one enough. Saying thank you sincerely and frequently goes a long way to inspire continued engagement. Do not take your mentor for granted. Every resource, bit of knowledge, and relationship took something to cultivate, and the access she grants you can save you significant time and money (as well as headache and heartache). Nobody owes you anything — remember that.
7. Honor Boundaries:Most movers and shakers are really busy, so you don't want to wear out your welcome. Light touches and quick, well-formulated questions are cool. Some mentors love to be really hands-on, while others like to keep it high-level. Make sure you know what your mentor prefers and that this aligns with your needs. Also, pay attention to your requests for introductions. If your mentor is a natural connector, she may love constantly opening up her rolodex and playing matchmaker, but if she is more reserved with her contacts, encourage an honest conversation about what the right protocols are.
A few final thoughts: I'll be the first to admit that I've gone after my fair share of mentors with the full intention of enrolling them into advising me. And I've also been pursued in much the same way. What has made the difference in every interaction has been the practice of mutual respect.
My passion for mentorship has come from watching too much talent go to waste because someone didn't have the right pedigree, or because she wasn't valued by the "right people." This is particularly true of my mentees who've challenged the odds, chose to embrace my support, and literally turned their lives around. I mentor because I remember what it feels like to be young, semi-reckless, and full of potential. I imagine that is much of the reason why my mentors chose to mentor me. On some level, they saw themselves in me, and hoped that I would pay it forward.
Rha Goddess is a member of the DailyWorth Connect program.
Video: How to Find and Keep a Mentor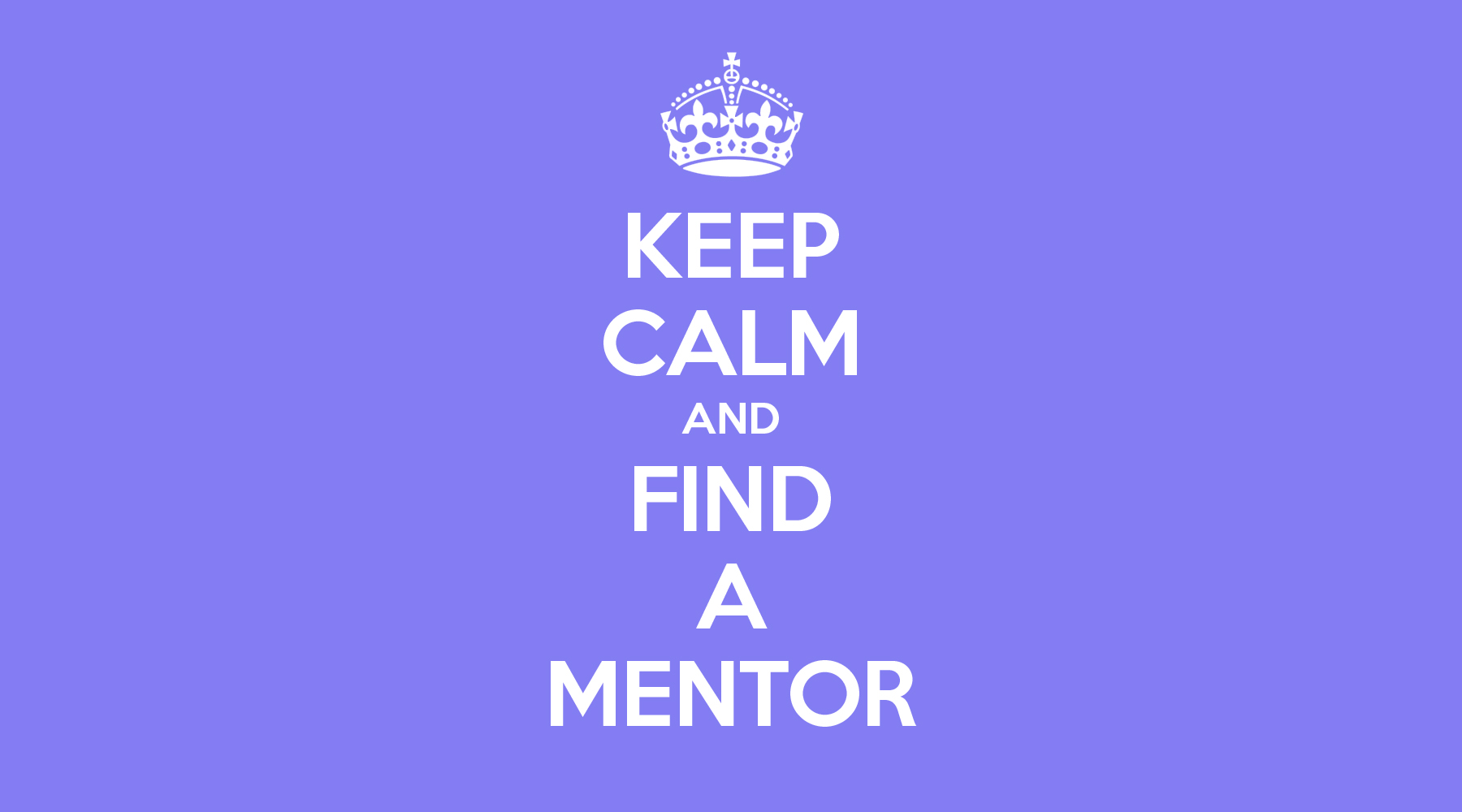 How to Find and Keep a Mentor images
2019 year - How to Find and Keep a Mentor pictures
How to Find and Keep a Mentor recommendations photo
How to Find and Keep a Mentor foto
How to Find and Keep a Mentor new pics
photo How to Find and Keep a Mentor
Watch How to Find and Keep a Mentor video
Forum on this topic: How to Find and Keep a Mentor, how-to-find-and-keep-a-mentor/ , how-to-find-and-keep-a-mentor/
Related News
The Best Fall Trends for Your Body
Khloe Kardashian's Exact Low-Carb Diet
How to Prune Weigela
Inside Chiara Ferragni's Chic Closet
Depression Treatment: Apples CareKit Is a Game Changer
Obesity Linked to Lower Paychecks
5 reasons why charcoal is the solution to your beauty woes
How to Resolve a Fallout With Your Friend
How to Lose 5 Pounds in a Week
How to Find Hidden Files and Folders in Windows
Stay Healthy With a Diabetes Management Plan
20 Sweet and Stylish Soft Ombre Hairstyles
This is the new, reliable me
Cara Delevingnes Beauty Secrets
Vanilla Ice Cream
Date: 06.12.2018, 18:25 / Views: 93592
---