Dogs have long become members of our families. And they are the most loyal friends. We in this master class will tie a small dog to crochet. This toy can be presented for the new year to your friends. it turns out small and knits very quickly.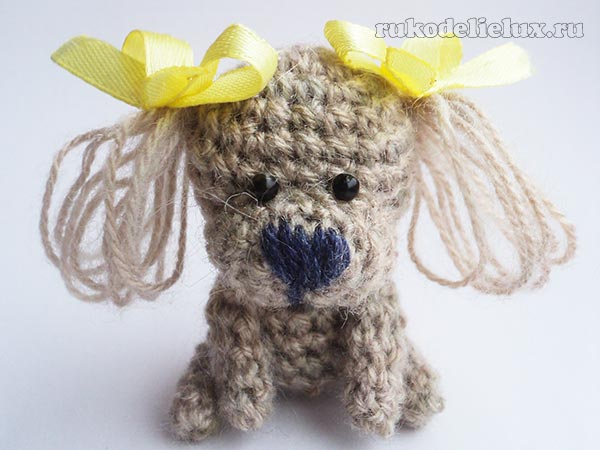 How to crochet a dog with your own hands
To knit a dog, we need:
yarn with the addition of mohair;
Dark-colored yarn for a spout
hook;
sintepon;
satin ribbon (5 mm);
needle;
black beads;
scissors.
We knit a dog, starting from the head. For such a toy, it is better to take the yarn with the addition of mohair, so that the ears are a little fluffy. But you can also tie it from any other yarn.
Grab two loops. And knit six columns in one loop. We knit the whole dog with a single crochet.
In the second row, we'll make gains and expand knitting. We knit it in two columns in a loop.
In the third and fourth rows, we also increase.First we knit two stitches through a loop and then we sew two stitches through two loops.
All the increments were made and then we knit four rows.
After we have blown them, we make a loss every two loops. In the next row - through the loop.
We fill the toy's head with a padding polyester.
And again we will make increases in the same row.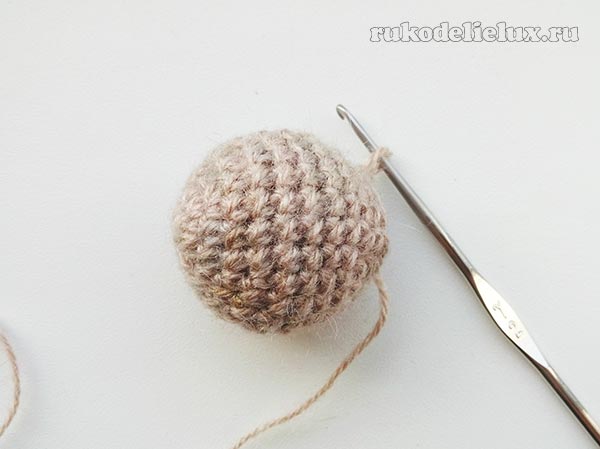 We knit two columns in a loop. In the next loop we knit one column and so on.
We send four rows further. And we do the reduction through the loop after these four rows. In the last row knit two loops together.
And tighten the hole.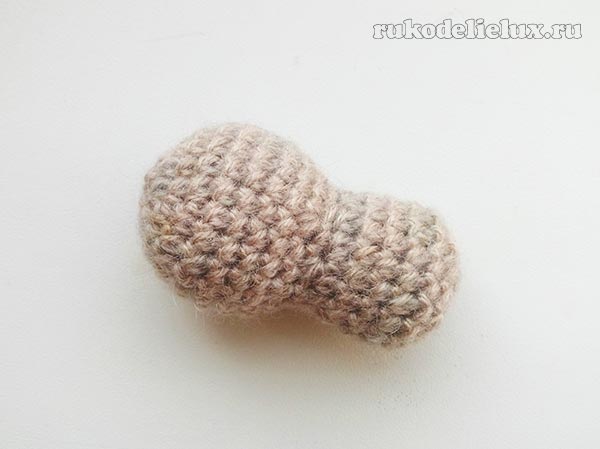 Now you need to tie four legs. We make two loops and we tie six bars into the far post. Then we knit four more rows.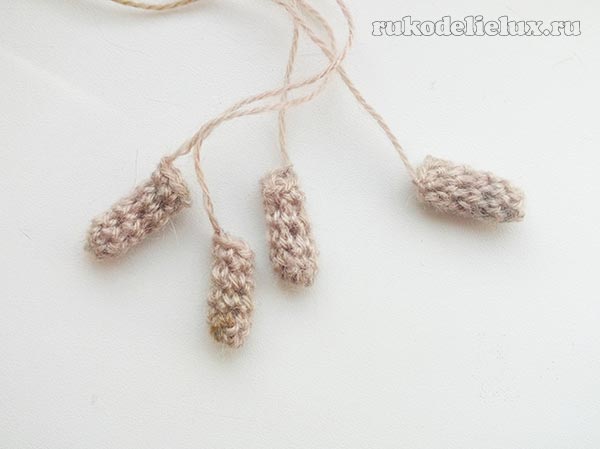 Mordochka knit so. Perform two loops and knit in the second six columns. In the second row we will knit twelve columns, that is, two in a loop.
In the third row we knit eighteen bars, that is, two in each second loop.
And knit another row.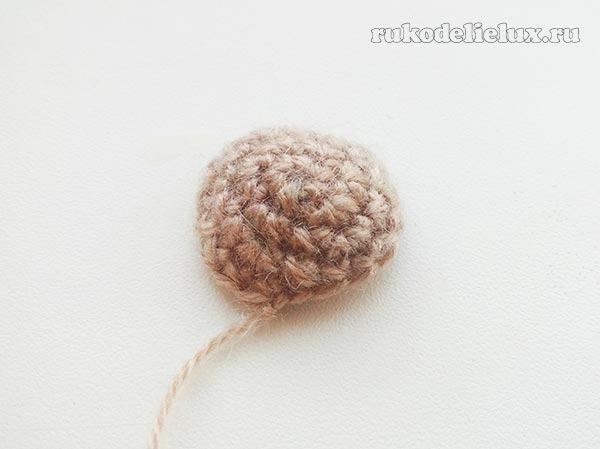 Sew all in its place. The dog is almost ready.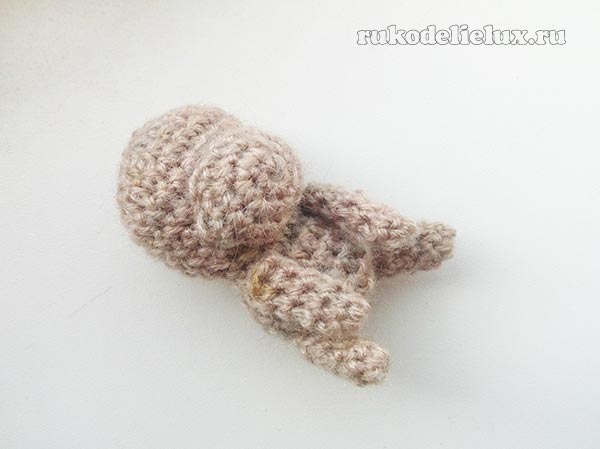 We make her fluffy ears. You do not need to knit them.
Take the yarn and wind it on two fingers: middle and index. Need to wind about six to eight times. And remove the winding fingers. We have a circle. On the one hand, we bandage it with a thread.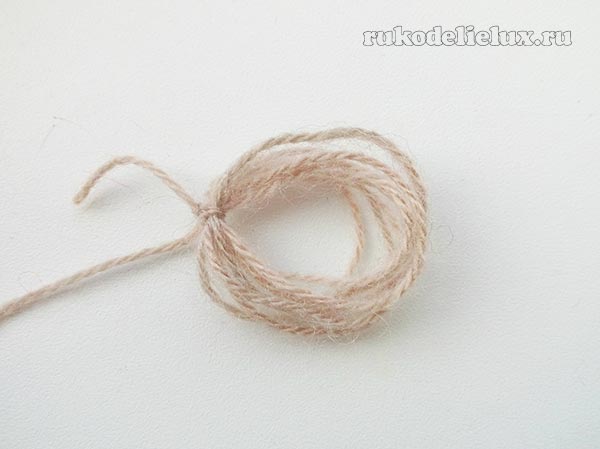 Ear is ready. It is attached to the head with the same thread that is bandaged.
Just make two knots. And we hide the extra thread inside the toy.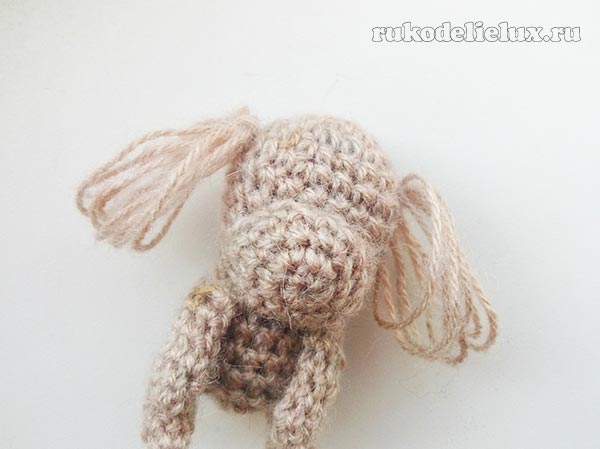 The ears are decorated with satin bows. You also need to embroider the nose and sew beads instead of eyes. Or you can stick them.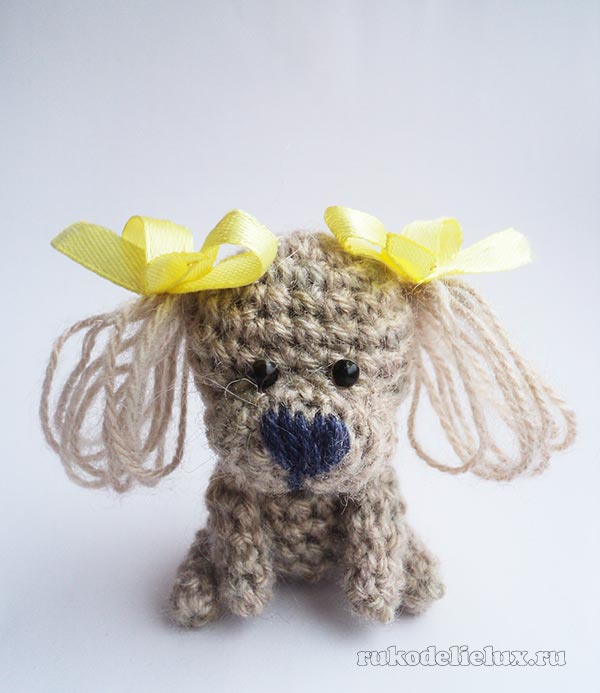 The dog is ready to crochet!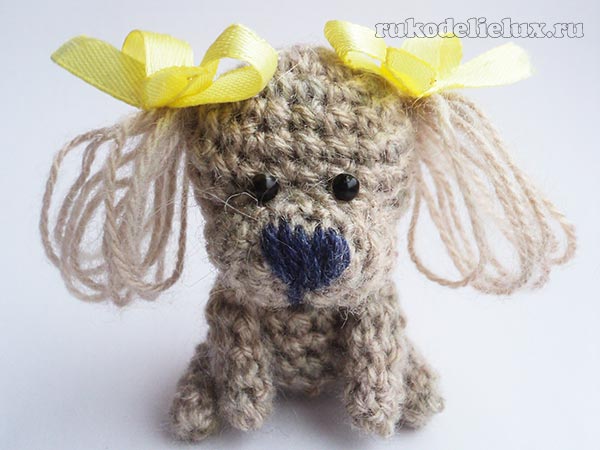 The author of the master class is Anna Moiseeva.
Related News:
A luxurious cardigan made of braided braids: a scheme and description of knitting
What materials are used in the production of carpets most often
Letter B in Pictures
Kitten Ryzhik
Beautiful jars for the kitchen