Alanis Morissette - You Oughta Know (OFFICIAL VIDEO)
Alanis Morissette: 'When someone says I'm angry, it's a compliment'
Her seminal album Jagged Little Pill was an anthem for a generation frustrated at being let down in relationships. Two decades on, the singer is back to remind us of its legacy
On a family holiday to LA in the summer of 1983, there was one 'celebrity hotspot' in particular that nine-year-old Alanis Morissette wanted to visit: the home of her idol, Olivia Newton-John. Tracking down theGreasestar's Malibu estate, Morissette marched up to the entrance, buzzed the intercom and announced, 'Olivia? I don't know if you can see me. But if you can, I'm going to be big like you someday.' Such precocious behaviour may have bemused onlookers, but it was a prophecy Morissette would fulfil just 12 years later. The release of her albumJagged Little Pillin 1995 made her one of the biggest music stars overnight. It sold 30 million copies worldwide and earned her four Grammys. Now, as the album's silver anniversary approaches, Morissette is reminding us whyJagged Little Pillremains, to quote one critic, a 'cultural touchstone'. In May, a musical based around its songs (with a story devised byJuno's Diablo Cody) debuted in Cambridge, Massachusetts, and next month the singer brings her latest world tour to London. She has, it's fair to say, come a long way since being an opening act for Vanilla Ice.
Born Alanis Nadine Morissette on 1 June, 1974, in Ottawa, Canada, she was raised alongside her twin brother, Wade, and older brother, Chad, by her teacher parents, Georgia and Alan. It was aged six when she saw the performance by Lindsay and Jacqui Morgan, then one of Canada's most popular folk duos, that her passion for performing was ignited. As a child actor, she appeared on Canadian children's television and in musical theatre productions around Ottawa. By the time of her visit to Newton-John's house, she was already writing and composing her own songs. One in particular,Fate Stay With Me, she sent to Lindsay Morgan, who described it as 'something really special'. The song was about a break-up and emotionally intuitive beyond her years, prompting Morgan to ask her where she got her material. 'Well, it's not from experience,' was Morissette's deadpan response.
By the age of 14, she was winning talent shows in Canada and flew to LA to appear in a nationally televised one calledStar Search.She had a manager, too, who arranged for her to make a video to send to record labels. Morissette's image was very of the era: acid-wash denim outfits and her long hair worn big and bouffant. So when John Alexander, a talent scout for MCA Records Canada saw the video, he knew exactly how to market her. '[She] is the new Tiffany,' he told Morissette's management – according to Paul Cantin's 1997 biography,Alanis Morissette: A Biography. Tiffany was at the time one of two US female, teenage pop stars dominating the global charts (her most famous hit wasI Think We're Alone Now). 
The other was Debbie Gibson. But 17-year-old Morissette was Canada's answer to them both.
Her first single, released in 1991, was the catchy dance track,Too Hot, which led to her opening for Vanilla Ice on hisTo The Extremetour. Her debut album,Alanis, was released that same year and sold 100,000 copies, with her follow-up,Now Is The Time, shifting half as many the following year. But deep down the star was dissatisfied. Neither album reflected the music she really wanted to make. She was also struggling with her body image. Two years before her first album came out, she'd sought therapy for anorexia and bulimia. She later blamed it on feeling 'disassociated' from normal life as she pursued a singing career. 'It's shown up in various forms like eating disorders and not having boundaries around having sex as a young person,' she toldWomen's Healthin 2008.
She was unceremoniously dropped by MCA and moved to LA in 1993, where she met producer Glen Ballard, co-writer of Michael Jackson'sMan In The Mirror. The pair instantly clicked and set to work producingJagged Little Pill. 
The album was released internationally by Madonna's label, Maverick, on 13 June 1995 – 12 days after Morissette's 21st birthday. Expected to be a modest hit, it surpassed all expectations. KROQ-FM in LA was the first radio station to play the lead single,You Oughta Know. '[It was] one of those rare instances when we put the record on that moment. It was seriously one of the biggest phone reactions I've ever seen in the history of the station,' recalls Lisa Worden, its then-music director.You Oughta Knowwas the ultimate feminist, 'fuck you' break-up song and, amid much speculation, was later claimed to be about comedian Dave Coulier, who Morissette dated in 1992. Even though she was dominating the charts –Jagged Little Pillalso spawned the hitsHand In My PocketandIronic– she struggled with her fame and the loneliness it created. Reaching out to other stars didn't help. 'I'd awkwardly phone different celebrities to see if we could be friends. And a lot of times I'd be met with "Why are you calling me?"' she recalled.
After touring withJagged Little Pill, Morissette had a break for a year and a half, spending time in Cuba and India. During this period, she wroteThank Ufor her 1998 albumSupposed Former Infatuation Junkie. In the video, directed by acclaimed French photojournalist and director Stéphane Sednaoui, she is completely naked in various public places, save for some strategically placed locks of hair. When asked why she chose to be nude, Morissette spoke of her changing feelings towards her body. 'Now, who I am inside determines how I feel about my body, instead of the other way around.' Six years later at the 2004 Juno Awards, she again celebrated the freedom of nudity when she revealed a 'nude' bodysuit, complete with nipples and pubic hair, as a protest against US censorship after the Super Bowl 'Nipplegate' incident. She was also embracing a new freedom to be herself in her relationships. In 2004, after two years of dating actor Ryan Reynolds, the couple got engaged. 'I really felt that I had met the person I wanted to spend the rest of my life with,' she said. But the wedding never materialised and in 2007 they split. Morissette, then 33, was devastated and channelled her sadness into her next album,Flavors Of Entanglement, released in 2008. 'In the middle of my break-up, I went to London for 12 days, wrote 12 songs,' she said. 'It was like a little life raft for me.' She also relied on therapy to get her through.
Video: Alanis Morissette - Thank U (OFFICIAL VIDEO)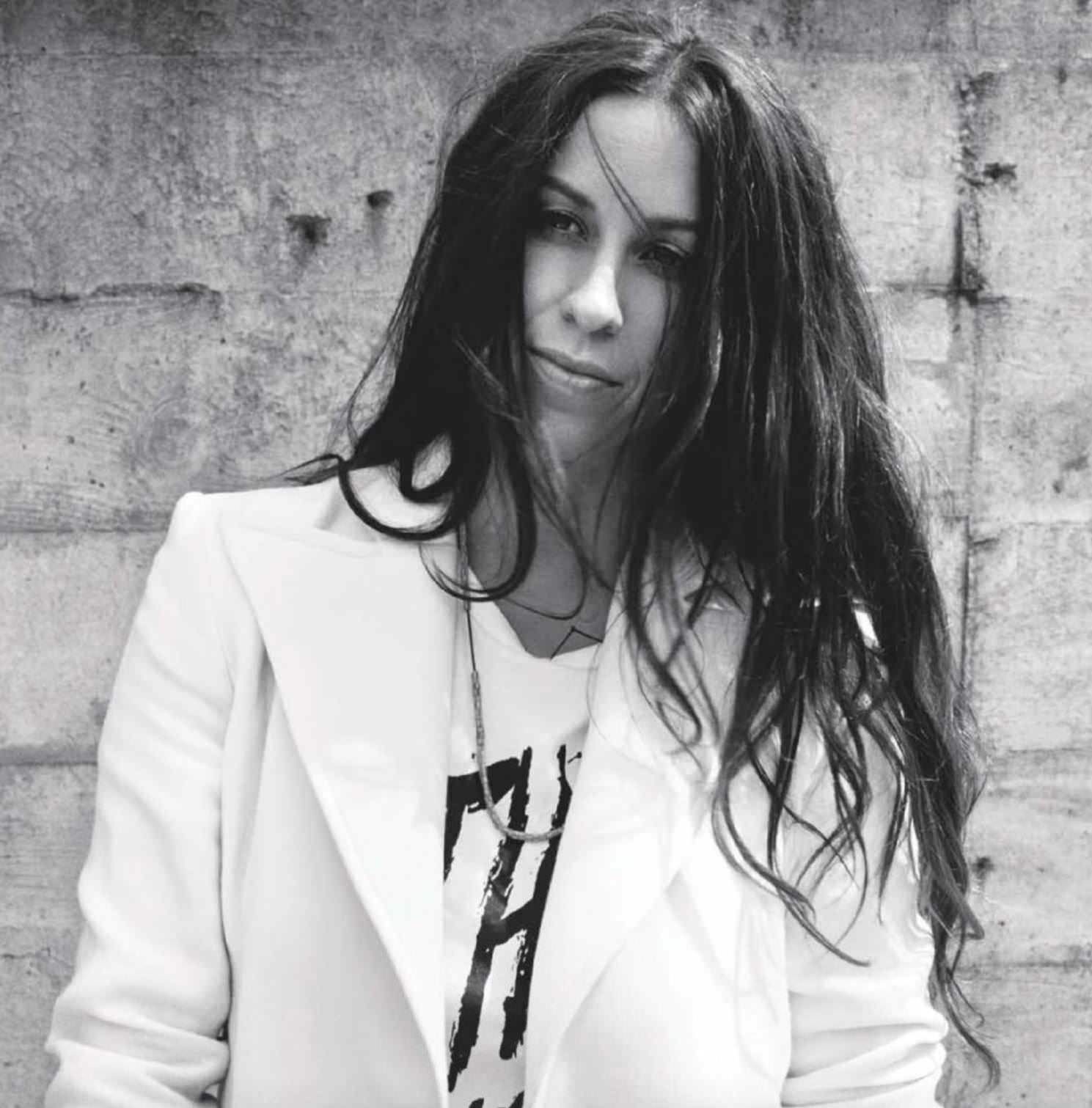 Alanis Morissette: When someone says I'm angry, it's a compliment' images
2019 year - Alanis Morissette: When someone says I'm angry, it's a compliment' pictures
Alanis Morissette: When someone says I'm angry, it's a compliment' recommendations photo
Alanis Morissette: When someone says I'm angry, it's a compliment' images
Alanis Morissette: When someone says I'm angry, it's a compliment' new images
foto Alanis Morissette: When someone says I'm angry, it's a compliment'
Watch Alanis Morissette: When someone says I'm angry, it's a compliment' video
Communication on this topic: Alanis Morissette: When someone says I'm angry, , alanis-morissette-when-someone-says-im-angry/ , alanis-morissette-when-someone-says-im-angry/
Related News
Star Wars: Episode VIII Production Commences
20 Of The Best UK Independent Menswear Stores
Parents Are Outraged Over Assignment Asking Kids About Trophy Wives and Boy Toys
Olivia Palermo in Rebecca Minkoff
How to Make a Mad Eye Moody Eye
Healthy Cheddar Crisps
14 Surprising Things To Do With Hummus
How to Dress Like a Guy
50 Pompadour Hairstyle Variations Comprehensive Guide
Leather Jackets, Packed Lunches, and More Details on How the Obamas Are Making the Most of Post-Presidency Life
Excerpt from Self-Inflicted Wounds: Heartwarming Tales of Epic Humiliation
Can Matte Skin Work in Real Life
Flu Shot or No Flu Shot That Is the Question
5 Absolute Worst Things You Can Add to Your Coffee
7 Ways to Slash Your Cable and Movie Bills
Date: 13.12.2018, 17:51 / Views: 61162
---