Pilates abs workout: How to tone your abs with pilates exercises
5 Ways to Use Pilates in Upper Body Workouts
Your upper body will benefit from Pilates as you tone and gain flexibility in your arms, shoulders, and back. But it isn't done with isolation exercises. An upper body workout with exercises must be considered in the context of the uniform development of the whole body. Flexibility and strength in the upper body are integrated with the core and come together toward a greater functioning of the whole.
With these key factors in mind, here are five ways you can use Pilates to focus on the tone and flexibility of your arms, shoulders and upper back.
1. Learn the Movement Fundamentals of Your Arms and Shoulders
Before adding exercises and strength challenges, you want to be sure you are moving your arms and shoulders in ways that keep them integrated, connected to your core, and don't throw your posture out of whack. This is an easy but important part of a Pilates-based upper body workout.
Shoulder stability or scapular stability is something your instructor will coach you on during exercises. You will hear your instructor say to draw your shoulder blades (scapulae) down, relax your shoulders, and settle your scapulae on your back. Where your scapulae are placed is a visual clue of your shoulder stability. If you have them drawn up, drawn together, or winged out they are less stable than when in the neutral position.
The arms over position help you keep the alignment of your torso. Your arms are raised up over your head as you are lying in neutral spine position. You then bring them down to the floor behind you while exhaling and then back up overhead while inhaling. It also helps improve the range of motion in your shoulders.
The angel arms motion is also done when lying in neutral spine position. It helps you learn how to use your arms and shoulders without losing the alignment of your back and rib cage. You sweep your arms out from your sides along the floor as if you are making a snow angel.
2. Work Arms and Shoulders With the Whole Body
Planks and plank-based exercises like the Pilates push-up are perfect for building upper body tone and core integrity.
There are three versions of plank often used in Pilates. The plain plank is done with straight arms and your hands on the ground directly under your shoulders. The dolphin plank is done with bent arms and your elbows and forearms on the ground. The side plank challenges you as it is inherently unstable. Your whole body will need stability to support you during side plank.
Pilates push-ups are very different from the gym classic. Starting position is standing and you curve down and walk into a plank position before lowering into a push-up, then reversing to a plank and walking back up to a standing position.
Back extension exercises include swan, cow, swimming, and plank. They strengthen the back and are an important counterbalance to the forward-bending Pilates exercises.
3. Use the Pilates Magic Circle
4. Add Hand Weights to Your Mat Workout
5. Increase Shoulder and Arm Flexibility
Stretch and strength go together. You don't want strength without flexibility and you don't want to be flexible without the strength to integrate and use it. This is very important in upper body work where you frequently have a goal of developing a good range of motion and flexibility for everyday life.
Video: 4 Minute Ab Exercise Video for a Six Pack! Intense Pilates Series of 5 Workout.
5 Ways to Use Pilates in Upper Body Workouts images
2019 year - 5 Ways to Use Pilates in Upper Body Workouts pictures
5 Ways to Use Pilates in Upper Body Workouts recommend photo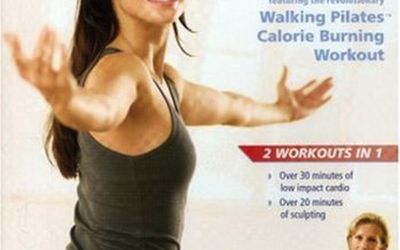 5 Ways to Use Pilates in Upper Body Workouts photo
5 Ways to Use Pilates in Upper Body Workouts new images
images 5 Ways to Use Pilates in Upper Body Workouts
Watch 5 Ways to Use Pilates in Upper Body Workouts video
Communication on this topic: 5 Ways to Use Pilates in Upper , 5-ways-to-use-pilates-in-upper/ , 5-ways-to-use-pilates-in-upper/
Related News
A Collection of 23 Super Chic Bun Hairstyle Tutorials
It's a big day for me: Sarah Ferguson discusses emotional charity venture
How to Make Horse Shows More Affordable
What to Do If Youre Having an Asthma Attack
Now Playing: Know your spirits: Whisky
Why Checking Postprandial Glucose Is Important
How to Become a PE Teacher in the UK
7Rules From NASA Astronauts That Can Help You Get Enough Sleep
The 36 best things you can buy at REIs huge winter clearance sale
Priyanka Chopra and Nick Jonas Are on a Romantic and Secluded Mountain Getaway
Graham Norton: You Have More Time Than You Think
How to Stop Dealing With Someone Elses Lateness
5 important fashion lessons from Emma Stone in La La Land
Men's Sebago Westfield Classic Shoes
6 Classic Dishes Everyone Should Know How toMake
Date: 01.12.2018, 08:34 / Views: 45461
---